CU Succeed Youth Bursary
The CU Succeed Youth Bursary was established in 2016 by the Ontario Credit Union Foundation. Over the past seven years, we have awarded $536,000 to 407 students.
The Foundation provides funding for the CU Succeed Youth Bursary program open to resident Ontario post-secondary students in need of financial assistance for academic, technological, or vocational training.
The bursary will be awarded based primarily on two criteria – demonstrated financial need, and community involvement.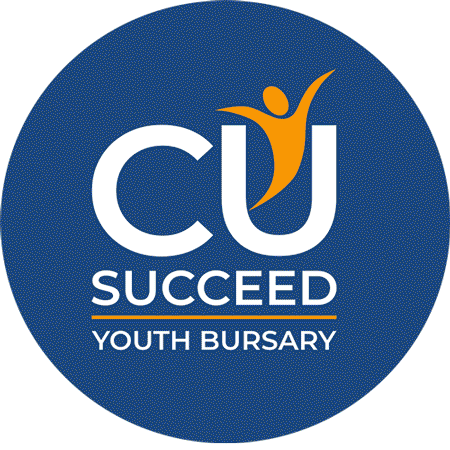 When reviewing the application, we also consider:
Applicants (or their parent) must belong to a credit union which is a member of Ontario Credit Union Foundation (listing here). To receive an award the award recipient must have a credit union account.
Youth is defined as age 25 by June 30, of the application year. (Prior bursary recipients continuing their studies are eligible beyond age 25.)
Programs of study may be academic, vocational, or technical at an accredited post-secondary institution in Canada or abroad.
Available to those pursuing a college diploma, undergraduate degree, or red seal. [Support individuals seeking their first bachelor's degree only.] • Acceptable grades (65% or higher) are required.
Applicants must be Ontario residents and a Canadian citizen or have permanent residence status.
Graduate and post graduate students are not eligible.
Award Amounts
Awards range from $1,000 to $3,000. We are distributing $100,000 in 2023.
Selection and Award Process
The Awards Committee will review all applications and take into consideration the demonstrated financial need, community involvement, personal statement of special circumstances, grades, etc. All decisions are final and will be conveyed in an email.
If a Foundation award is approved, it will be disbursed directly to your personal credit union account.
You may be asked to attend your local branch for a photographic presentation which may be used in the Foundation's and/or credit union's newsletter or on the website as this is a means of showing the donors their contributions are at work.
Application Process:
Applications are to be submitted online by the timetable deadlines noted below. There are absolutely no extensions.
All content on the application is deemed important, but special attention will be given to your video or 500-word essay on why you should receive a bursary from OCUF.
Please note the two requested letters of reference must be from an independent third party (i.e. school teacher, employer, coach, etc.)
Timeline:
Applications will open April 30, 2023 and close midnight June 30, 2023.
Process
1. Register
Click on the "Register" link and complete and submit the registration form.
2. Login
Login to the award with your email and password.
3. Create
Create your online application.
4. Save
During the Call for Applications period, your application can be saved as DRAFT until all the required information is completed and attachments uploaded. As each section is complete, you will see a

appear in the category tab when the application is saved. At any time, you can download and print your application by clicking on the

icon in the Application Summary section.
5. Submit
On completion, save your application as FINAL. Download and print a copy of your application for your records by clicking on the

icon in the Application Summary section in the right column. Note: If an update is required prior to the Call for Applications period, you can make the update and resave as FINAL.
If you require assistance or additional information, please contact the Award Administrator.